Owner Resources
Information You Need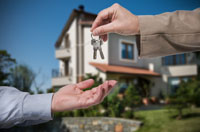 At Armando Ramos & Associates, Inc., we treat your home as our own. We offer a wide range of property management services to fit your needs as an investor or home owner, and tailor our services to ensure that you have the highest level of service for your home.
Have a Question?
916-919-5347
Frequently Asked Questions
What must the notice that the landlord will send to the former tenant, or other person, that the landlord believes may have left personal property on the previously rented premises contain?
A When a tenant has vacated the premises after termination of the tenancy and personal property has been left behind, a landlord must give a written notice (Notice) to the tenant and any other person the landlord reasonably believes may own the property. The Notice should contain the following items:
A description of the property which is sufficiently clear to permit the owner of the property to identify it;

The place where the property may be claimed;

A statement to the owner that reasonable storage costs may be charged before the property is returned; Effective January 1, 2013 the notice must also state that if the tenant claims the property in a time period of not less than two days after the tenant vacated the premises, the tenant may minimize the costs of storage. (Cal. Civ. Code sections 1983(b), 1984).

The date before which the claim must be made. The date given cannot be less than 15 days from the date the Notice is personally delivered, or, if mailed, 18 days from the date the Notice is deposited in the mail. (Cal. Civ. Code § 1983(b).)
In addition to the items listed above, the Notice should also contain a description of what will happen to the property if it is unclaimed. If the property is believed to be worth $300 or more ( effective January 1, 2013, the amount will be $700.00 or more ), the Notice should include these points:
If the owner fails to reclaim the property, it will be sold at a public sale after a Notice of Sale has been given by publication;

The owner has the right to bid on the property at the sale;

Once the property is sold, the costs of storage, advertising, and sale will be deducted from the sale price and any remaining money will be paid over to the county; and

The original property owner may claim the money at any time within one year from the date the county receives the money. (Cal. Civ. Code § 1984.)
If the property is believed to be worth less than $300 (effective January 1, 2013, the amount will be less than $700.00), the Notice need only state this fact and that the property may be kept, sold, or destroyed without further warning to the owner if it is not claimed within the time period listed in the Notice.
View All
Areas We Serve